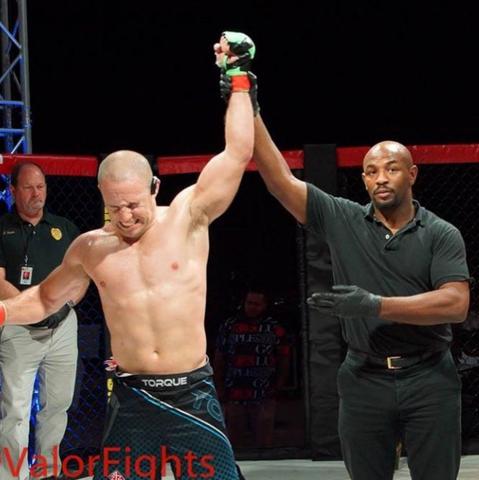 When our athlete Ian Lawler reached out to us with his story, we felt compelled to share it.  He is such an amazing testament to the human body's ability to endure, in both body and spirit. Definitely worth a read!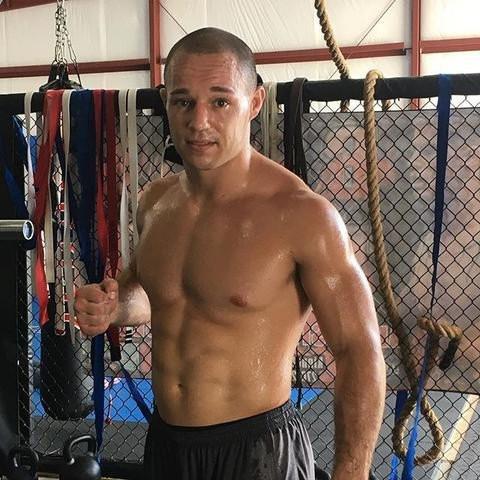 His story begins as he started training MMA at the San Diego Fight club, under Charlie Kohler. While his time there was brief, he made impactful friendships with several men whom he still looks up to to this day. He then moved to Kentucky, finding a Jiu Jitsu gym to train at and eventually join a Carlson Gracie competition team.  His career was going exceptionally, with only one loss against an undefeated fighter(who later became a well known professional fighter). Ian's humility speaks through in his statment,
"I have no complaints losing that fight I was not the better fighter or the better man that night."
It takes a lot to admit in competition sports that you truly shouldn't have won a fight.
Soon after, he joined the US Navy, becoming a corpsman, moving on to fight with First Batillion Sixth Marine's regiment, training and fighting in the Marine fighting team during his service.  Throughout this time he had multiple injuries that required surgery, but none were major.
On January 19th, 2012, however, his story took a dark turn when his bowels suddenly ruptured and he was sent into septic shock and subsequently, a coma.  While he has no recollection of this event, he learned that he woke up and became combative with the nursing staff, ultimately ripping out all of the tubes in his stomach.  Because of this, he was rushed into surgery to repair damages, but something went wrong and he woke up paralyzed from the waist down. In addition, all of his muscle tissue in his lower body was lost due to a lack of solid food for those several weeks.
This would be a devastating blow to any athlete.
As the months went on, he required more surgeries, a reconstructive hip surgery on the right side, and a reconstructive shoulder surgery on the right side.
"It truly seemed as though my nightmare was never going to end. I basically spent all of 2012 and 2013 in and out of the hospital, but I still managed to crawl my sorry ass onto the mats and teach all the Marine Corps fight team in Twentynine Palms California."
He continued to perservere despite all these setbacks, realizing at the end of 2013 that his pain had lessened and he could try working out.  He began slowly, working out when he could, but was able to build back to training every day, despite his chronic pain. The thought of making his dream of becoming a professional fighter a reality crept back into his mind. After speaking with his family, he decided to go for it.
Soon enough, June of 2014, his professional debut, arrived. He prepared for what should be an easy fight, but his opponent faked him out and consequently knocked him out, the fight was declared TKO at 4 seconds of the first round.  Tears streamed down his face, him not willing to believe he had faught so hard to come back to his athletic career, only to have it end this way.
He attempted to fight this same man again, but he did not show up. So instead, he faught one of his teammates, and proceeded to knock them out in 23 seconds(talk about a comeback!). With his confidence restored, he scheduled a fight two months later. His opponent did not show up, but he chose to fight another man at the match who had a record of one win to one loss like Ian did, but this man was a welterweight, while Ian was a lightweight.
"Well I didn't get dressed up for nothing so I fought him and got a four minute and some change TKO win."
Since then he has developed Adversity Training Center, located in Kentucky. He currently stands at three to one in his own fighting.  Ian attributes his amazing recovery to his faith in God, since this experience living by the verse Psalm 55:22 "cast thy burden upon the lord and he shall sustain thee, for the lord never suffers the righteous to be moved."
And he just got back to a 300lb squat! His athlete page: https://www.primochalk.com/blogs/athletes/ian-lawler-somerset-ky#sthash.hcO4xRZJ.dpbs