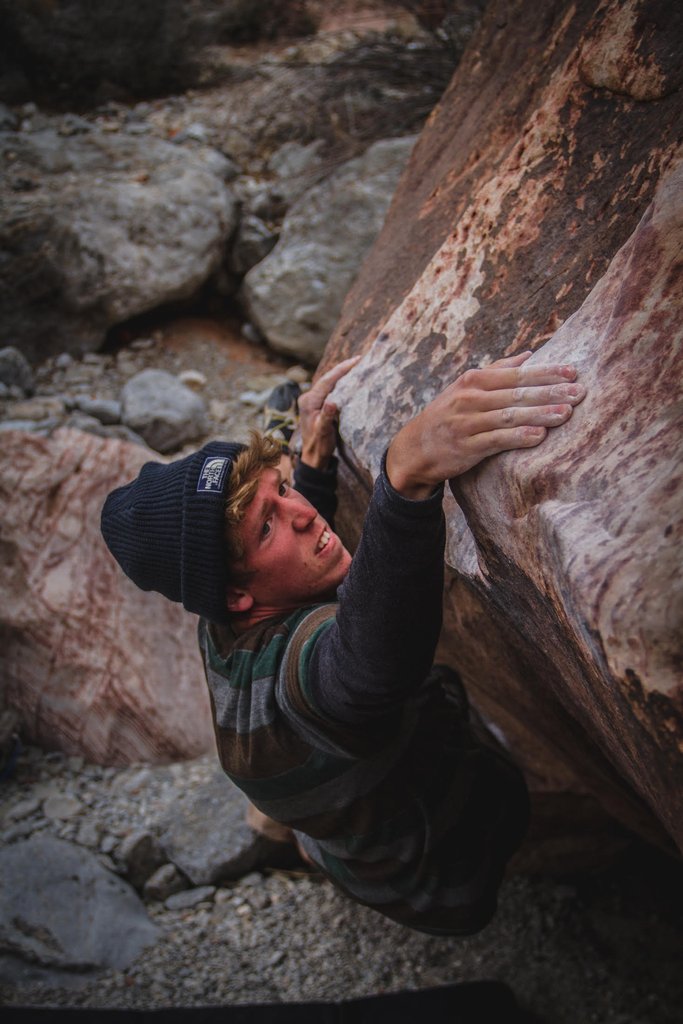 What does your involvement in your sport mean to you? Why did you fall in love with it?
Climbing is weird.  It's problem solving with an artistic stroke.  It's a game in which you can neither win nor lose.  Your only competitor you must face is maintaining the equilibrium of both mind and body.  Climbing to me is such a personal experience and it feels so natural to move with the features of the rock.  The complexity yet simplicity of climbing is what made me fall in love.  There are so many things to think about before a climb, but the moment I get on the rock is when reality begins to dissipate.  All that is on my mind is the movement along with the gradual flow my body absorbs as I continue to climb.  In simpler terms; climbing is satisfying.  Yet as a climber I am never truly satisfied.  There is always another piece of rock waiting to be climbed.
Out of all the product sponsorships out there, why is Primo the one for you?
I really like Primo Chalk.  Not only the chalk itself, but the people behind it.  Primo truly is primo.  It's a top quality product made by people who love what you love.  The
Primo brand
is driven by passion and excellence and that is why I back them.  I am passionate about my climbing and they understand that by making astounding chalk to help me push my limits.
What is a surprising fact about yourself that we wouldn't expect to hear?
I suppose a surprising fact about me is that I love to do voices and impressions.  Whether it be Christopher Walken or Bobby Hill;  I really enjoy embodying a character with my voice.