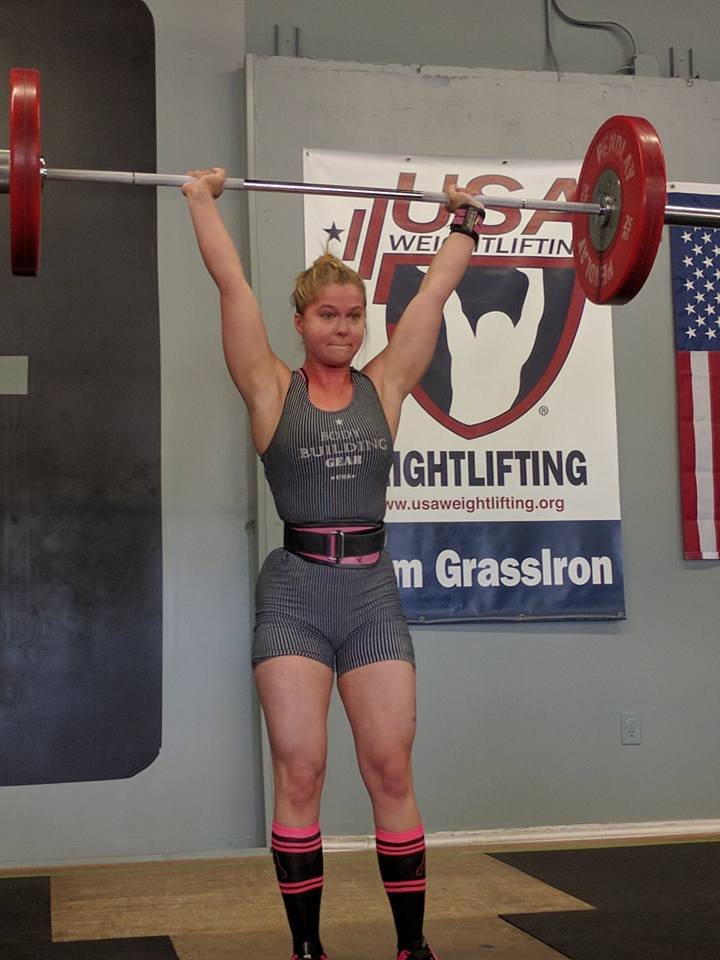 Follow


As I child, I was entirely uninterested in athletics. I dabbled in both gymnastics and dance, eventually landing in the sport of horseback riding for several years. But through high school that interest quickly waned. It wasn't until I developed and overcame Anorexia that I truly found a passion for athletics.
Initially as a way of simply gaining the weight back in a healthy manner, lifting quickly developed into my second love once I met my Olympic Lifting coach. Through the support of my coach and my team, I learned to see exercise not as a way to reach a goal of superficial aesthetics, but rather as a release of the pressures and stresses of the day. I grew to love my body not for how it looked but for what it could do. I attribute a large portion of my full recovery to this sport, and years later I continue to be amazed by how it continues to help me learn and grow as both an athlete and a human being. To me, weightlifting is so much more than a physical practice, it is an inspiration to me, and a practice that inspires a large portion of my artistic work(I am a photographer by trade).
I hope to compete in and win at nationals some day. This goal is so entrenched in me that I even have a tattoo of 'future me' clean and jerking 114kg(what was the national record for C&J in my weight class until recently – Damn you Jessica Lucero!).