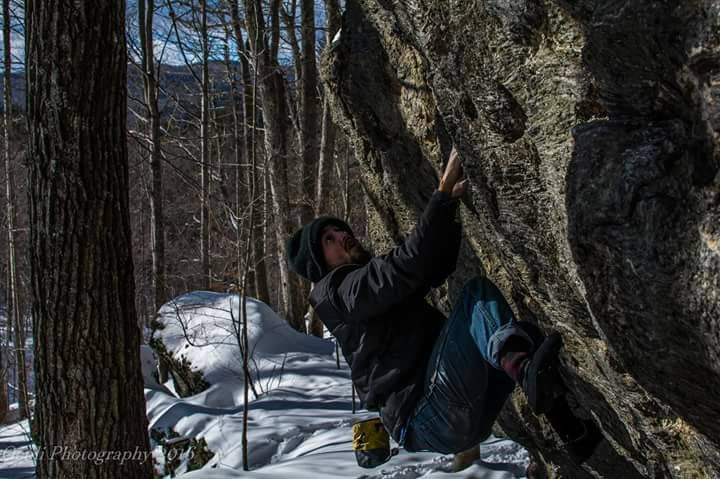 What does your involvement in your sport mean to you? What made you fall in love with it?
I love being involved in just about anything in the mountains. To me it means I am living the life that others only dream about, or see in the movies. I am pushing the limits of myself and the people I climb with. I also teach people how to just enjoy the sport. It doesn't matter if you are climbing a slabby 5.7 or a bad-ass overhanging 5.12. Its all about why you do it, and i do it because my mind just goes into this zone when I'm climbing, and nothing else matters at that moment but the climb in front of me.
The Thrill is definitely what made me fall in love with the sport. I always like a thrill and a challenge. It doesn't matter if it is a terrifying climb, or going up on a peak in -40 temps with 60 mph winds. I want take the hardest route, prove I can be better than I already am.
Out of all the product sponsorship's out there, why is Primo the one for you?
For me it was a product that I was searching for. Primo chalk has proved to excel my skills and performance, and by doing this has allowed me to start focusing on other areas of climbing for improvement. The company is great, and they back me up just as much as I will back their products. If I get a chance to stay with
Primo Chalk
next year, they would be my first choice.
What is a surprising fact about yourself that we wouldn't expect to hear?
 I hate ladders, and I hate being on roofs. Lol. If its not climbing, or hiking peaks, I hate being up high. Its contradicting , but when I am on a wall high doesn't matter, but when I am on a ladder, I hate it.
What else should we know about you?
I had a major injury that slowed my climbing adventure to a halt for a year. I fell 40 feet climbing and shattered my wrist. I went into surgery and got a plate and 9 screws, that are now permanent. I began Climbing again as soon as I could. This year I have had major improvements, climbing multi-pitch, solo routes, and on a scale of 5.10-5.11 at Rumney, New Hampshire.