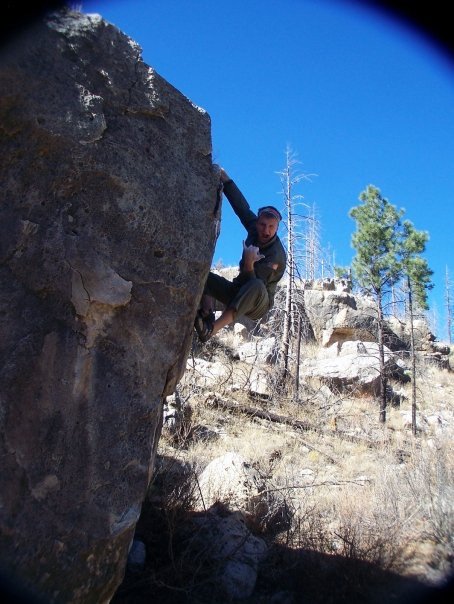 What does your involvement in the sport mean to you? What made you fall in love with it?

When I first visited my local rock gym, the most attractive part of climbing  was the supportive environment and overall friendliness of climbers. This has culminated into building some of the best relationships I have in my life today. As I have progressed in the sport, my identity has continued to evolve from training vigorously and attending competitions to simply going out and enjoying the outdoors with my friends. The lessons climbing has taught me over the years have been invaluable in all phases of my life. I love being able to connect with others and also see them grow through something as simple as climbing a rock. In the last few years I have been most motivated by exploring rock strewn hillsides across Northern Arizona searching for new and exciting boulder problems. I have found that when I am able to manage expectations, the potential is limitless.
Out of all the product sponsorships out there, why is Primo the one for you?
Arizona, in the summer, is HOT!! Primo keeps my hands feeling fresh when I am high off the deck!! I also notice the antibacterial properties help heal my skin faster, getting me back on the rock more quickly and for longer duration!
What is a surprising fact about yourself that we wouldn't expect to hear?
I work in wildland fire suppression, and although my ultimate goal is to always put out the fire… I am secretly always looking for boulders!!!